Working with fossils, it's not difficult to think that science is often stranger than fiction.
Wesleyan's new star – our Glyptodon – is something that defies our every expectation of an armadillo. With her domed carapace, exquisite scutes and odd bone projections on her cheeks, she looks like a creature from a science fiction film.
Another odd piece that we recently plucked out of the Penthouse of Exley was another odd customer. With short proboscis – trunk-like structures like that of an elephant, and an unusual, downward curving pair of tusks, she was quite an odd sight.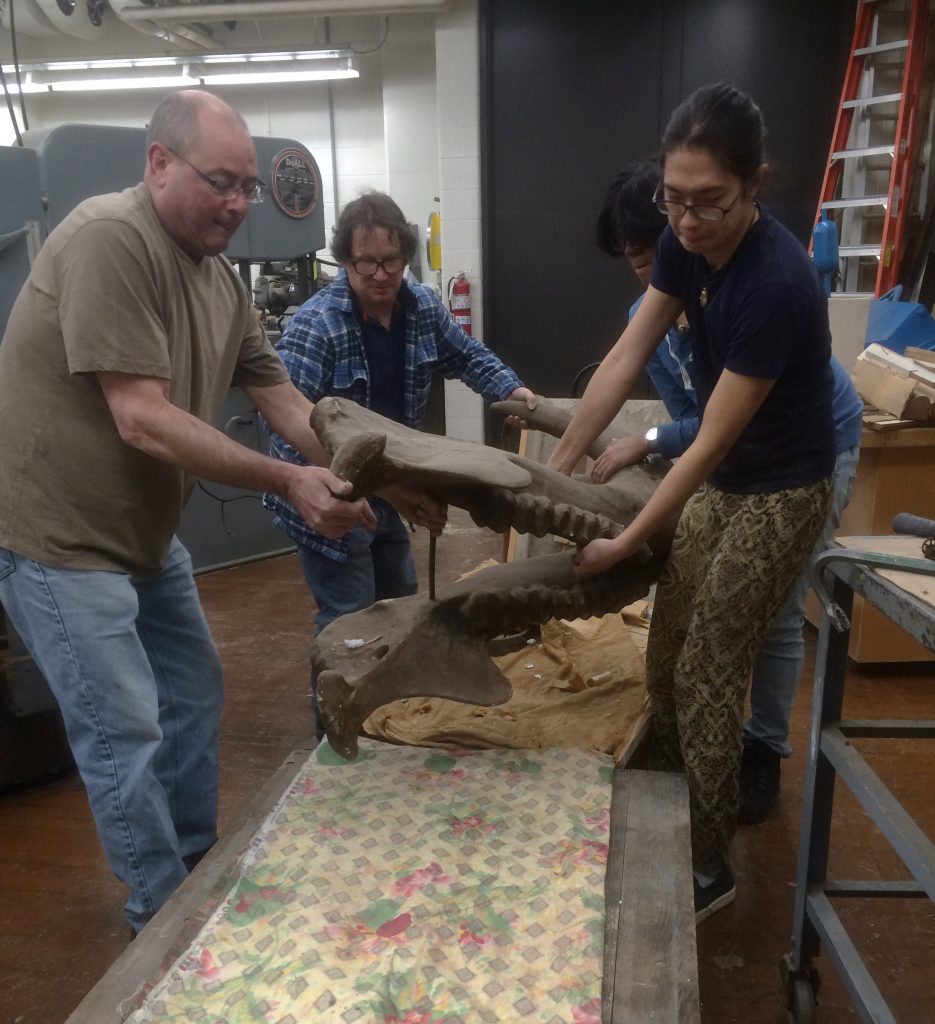 This creature has a rather unfortunate name. She was called "terrible beast", derived from the Ancient Greek, deinos meaning "terrible" and therion meaning "beast". She was a Deinotherium, a giant extinct elephant relative that lived from the middle Miocene (about 12 million years ago) to the middle Pliocene (about 3 million years ago). There is no consensus, even today, as to how these beasts used their peculiar-looking tusks that apparently serve no apparent purpose apart from prodding themselves when they nod their heads.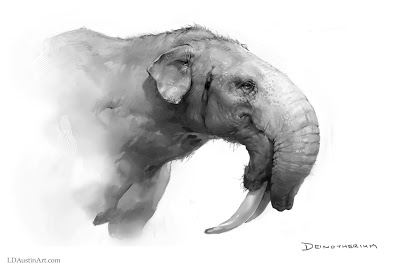 Nevertheless, this creature is by no means the oddest thing the fossil record has in stock. Evolution is a large series of experiments in nature where many body plans have been put to test. The Burgess Shale collection at Wesleyan holds some of the  legendary and mind-blowingly strange fossils from the middle Cambrian, about 550 million years ago. Stranger things lurk on Level 4 of Exley Science Centre in the Joe Webb Peoples Museum of Natural History awaiting your discovery.
After the summer, this grand Deinotherium will join the Glyptodon on the museum's developing series of exhibits around campus. Leave a comment and tell us where you would like to see this animal on campus!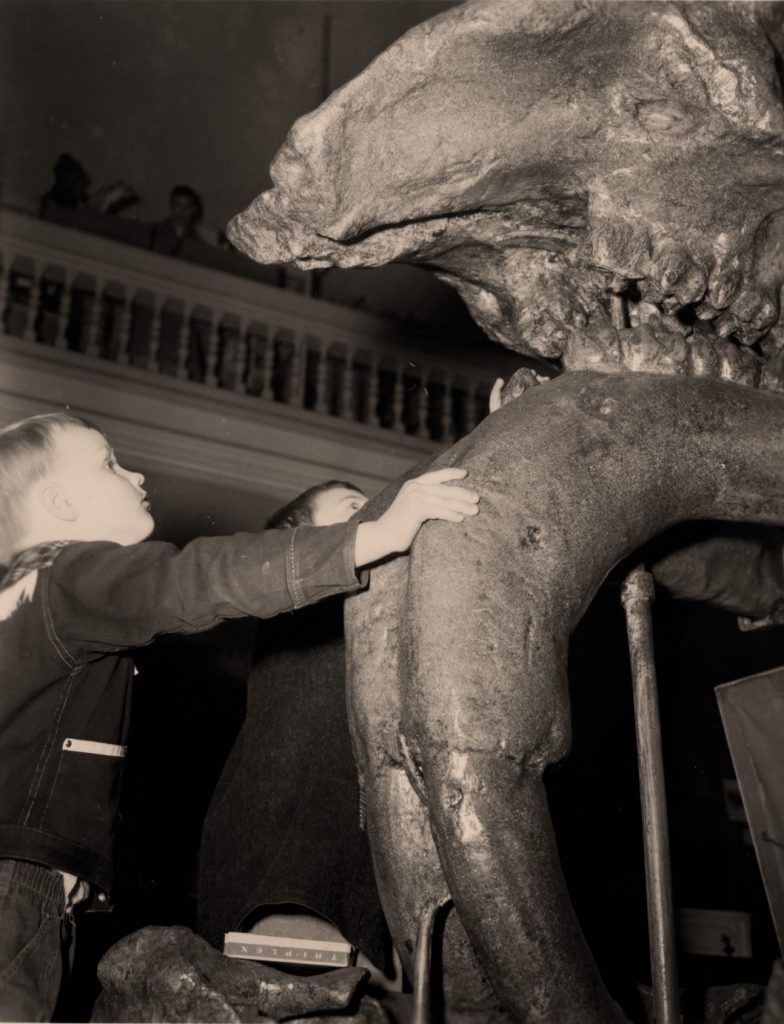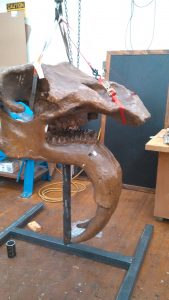 Cover photo: Deinotherium teeth detail showing premolars used for crunching. Photo courtesy of Andy Tan '21.