Waking from a 60 year-old torpor, our Glyptodon no longer remembers her name. Nevertheless, she would love to hear you call her each time you walk by, so do come up with an exciting name that she will love! The contestant who nominated the chosen name will win a genuine fossil from Wesleyan's 190 year-old natural history collection. CLICK HERE TO JOIN THE CONTEST! More information below.
SCAN THE CODE BELOW TO JOIN!
The biological sex of our Glyptodon cannot be determined by looking at her remains. In honour of the hidden women figures in science (and a tradition practised by Sir David Attenborough), we will assume that our Glyptodon was female.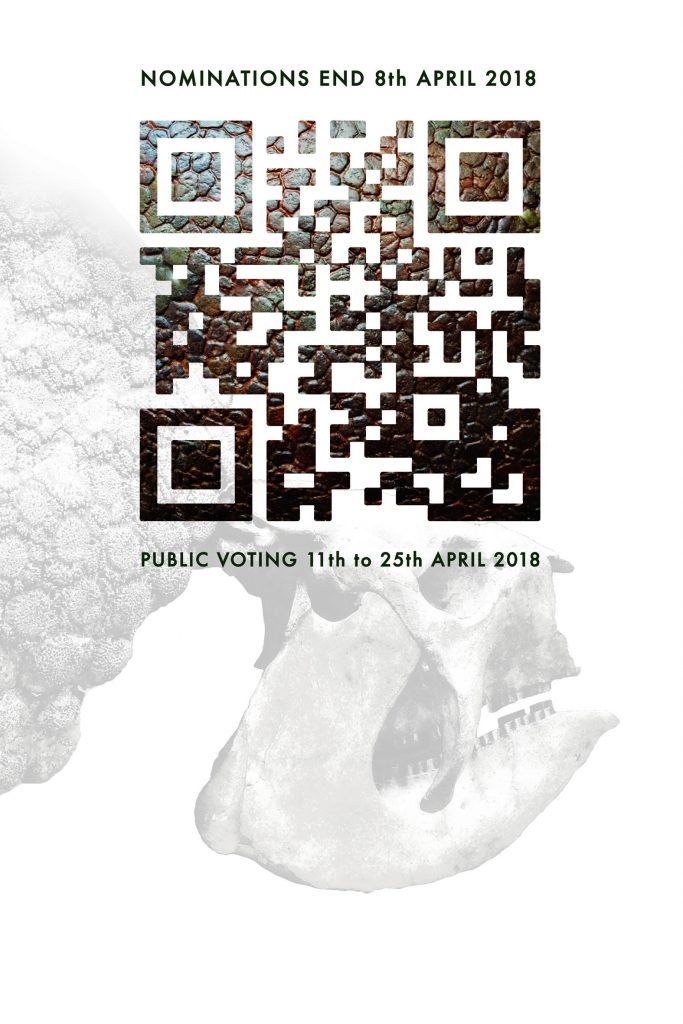 We are looking for a name that reflects her natural history, archaeological interest, and unique identity as a Wesleyan resident, in addition to any other important and fun aspects you may think of. Get creative!
The nomination process will be online until 2359 hours on April 8th, 2018. A committee consisting of 5 members of faculty, students and staff will then shortlist a number of appropriate entries for voting. The shortlisting process is anonymous.
A public vote will be run from the 11th through 25th, of April 2018, and will be accessible with the same QR code. Keep an eye out for it and get your friends to vote for your proposed name!
BON CHANCE!