We made some headway with the Glyptodon restoration: the tail was once more fixed to the carapace, and repairs were made to its internal structure =.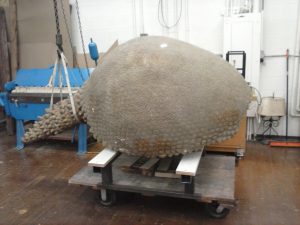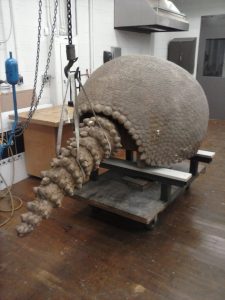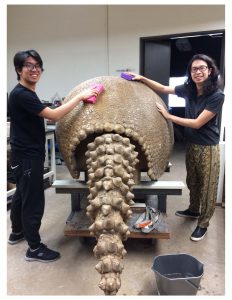 Then we cleaned Glyptodon. Now we still have to fill in a few damaged spots (see white spot in left image), and probably provide a new coat of paint. In the mean time, work has started to build a new platform for display. We are still working on deciding its new location, probably somewhere on the ground floor  in Exley. Sadly, we have not (yet) been able to locate the missing skull and foot despite major reorganization, removal of garbage, and sorting through items in the penthouse of Exley.
We did move down some more casts from the penthouse: two ichthyosaurs, two plesiosaurs, and a mosasaur. We are working on getting them out of their crates, cleaning them and doing minor repairs. We hope to mount them on the walls, third floor Exley.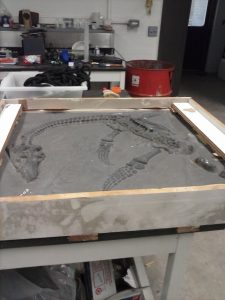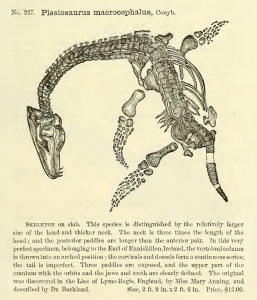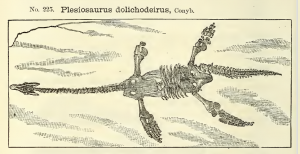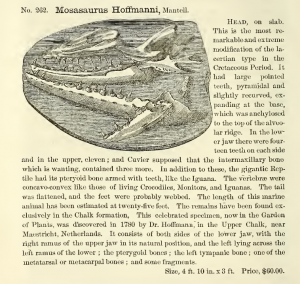 .