Only a few decades ago, it would have seemed rather improbable that scientists and students would travel the length and breadth of the world to convene and discuss their work, and especially improbable that they would convene to do so in a meeting 28,000 strong.
We live in exciting times.
Our group working on the Wesleyan museum had the great fortune of being invited to present a poster on our most recent museum activities in the 100th American Geophysical Union Fall Meeting, which took place in the Walter E. Washington Convention Center in a city to which many scientists pay homage  – Washington DC. We presented our poster in a session titled 'Scientific Collections as an Essential Gateway to Informal Science Learning', convened by four curators at  the Smithsonian National Museum of Natural History.
Such an overwhelmingly well-attended conference allows people to convene, network, generate new ideas, meet old friends, collaborators and colleagues, learn about the most recent research going on around the world, and start collaborating on new, fascinating projects. In the home city of some of the world's greatest museums and collections, we found ourselves in the midst of many colleagues who work with collections in one capacity or another.

The poster session was an exciting success. We engaged great interest from many people who  were heartened to see the revival of old natural history collections and the involvement of young people in this revival. There were many moments of constructive conversation on the direction in which we are taking the collections, in order to engage a wider audience than just people interested in the sciences, within the setting of a liberal arts college.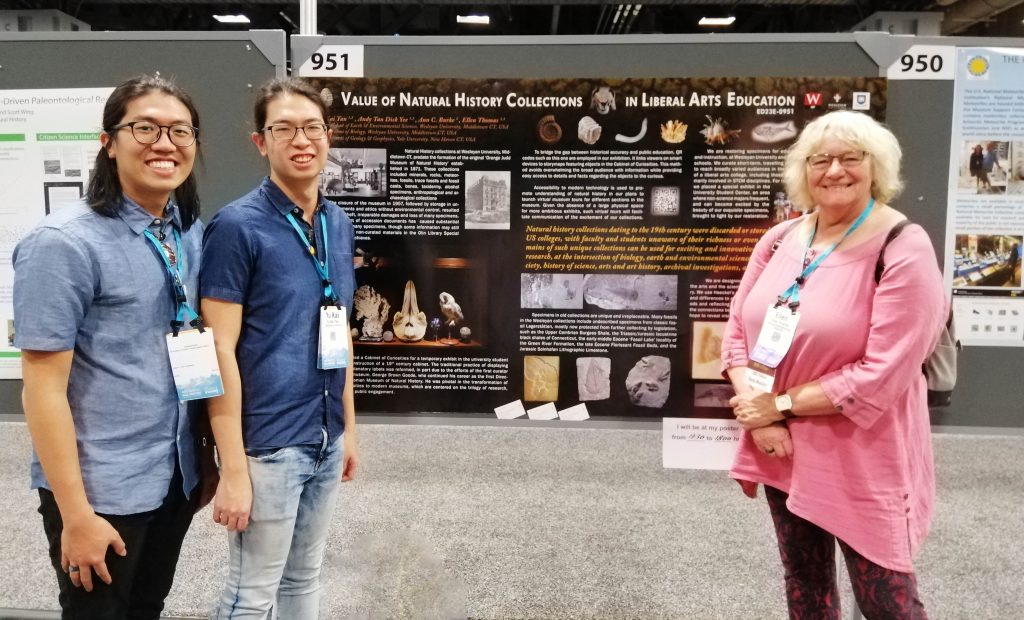 Natural history collections dating back to the 19th century were commonly present in US colleges and universities, but many were discarded or stored in the mid 20th century. Even when collections remain today, faculty and students are generally unaware of their existence, and Wesleyan is no exception. However, what remains of our collections can be used for exciting and innovative object-based teaching and research, and we are engaged in letting our community know about this great and under-used resource. In a liberal arts college in particular, these endeavors bear the potential to reach across and unify distinct fields of study, including – but not limited to – biology, Earth sciences, environmental sciences, archaeology, science in society, history of science, archival research, visual arts,  museum science, and the history of science research and instruction at Wesleyan.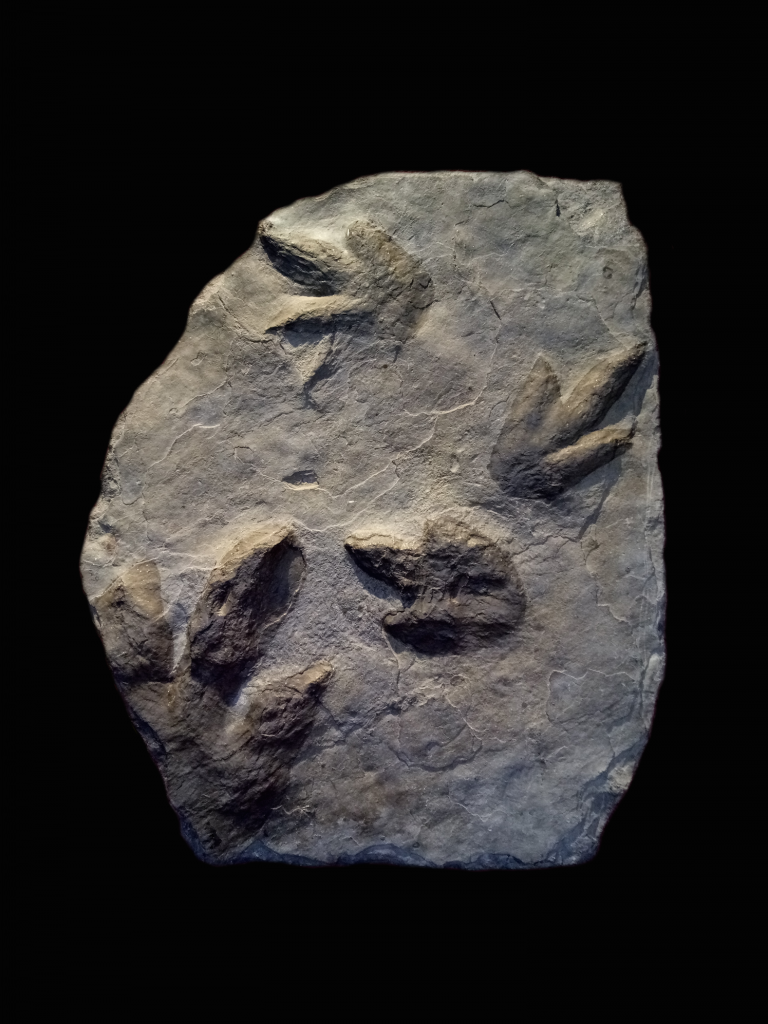 Naturally, we had to pay homage to the collections in the city. The Smithsonian National Museum of Natural History, which is almost synonymous with 'The Smithsonian' in public consciousness, holds 145 million objects in exhibits and storage. We owe our 'behind-the-scenes' visit to Wesleyan Professor Dana Royer, who invited us to shadow him while he joined colleagues to scout out prospective research material.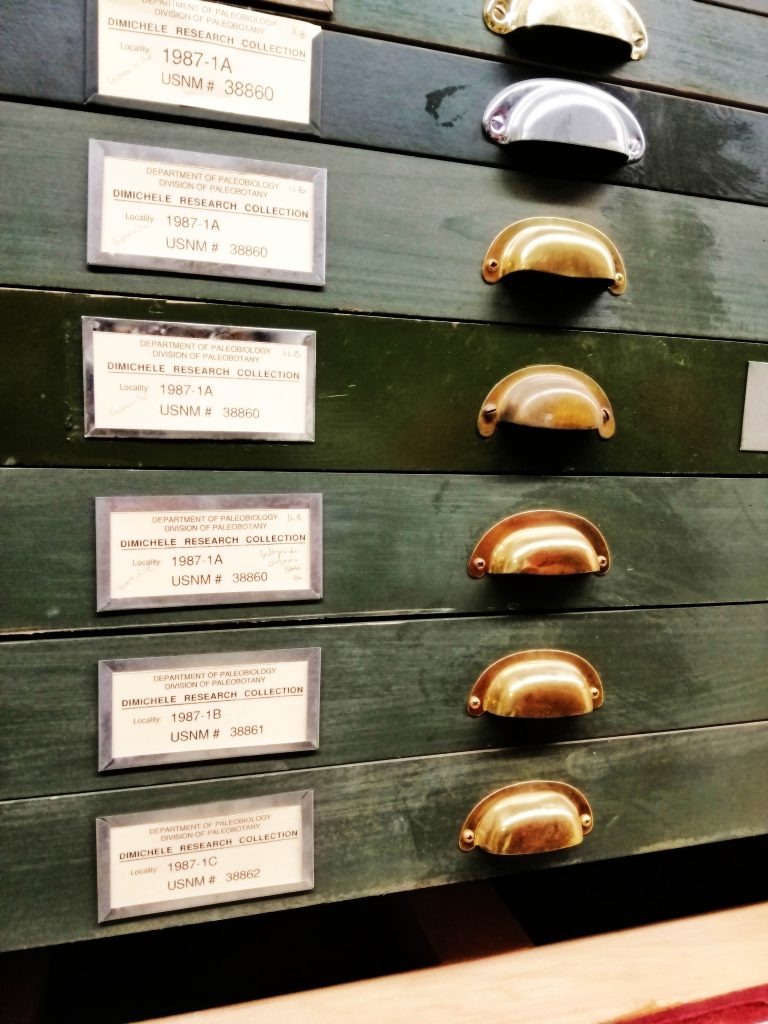 Washington DC holds more treasures meet the eye. We could not resist finding treasures in plain sight. On the ledge of the US Capitol Reflecting Pool, the floor of the National Art Gallery West Building, and wall of the National Museum of the American Indian, we unexpectedly found fossils, all assimilated into the architecture, in an often ignored public 'accidental' exhibit of natural history.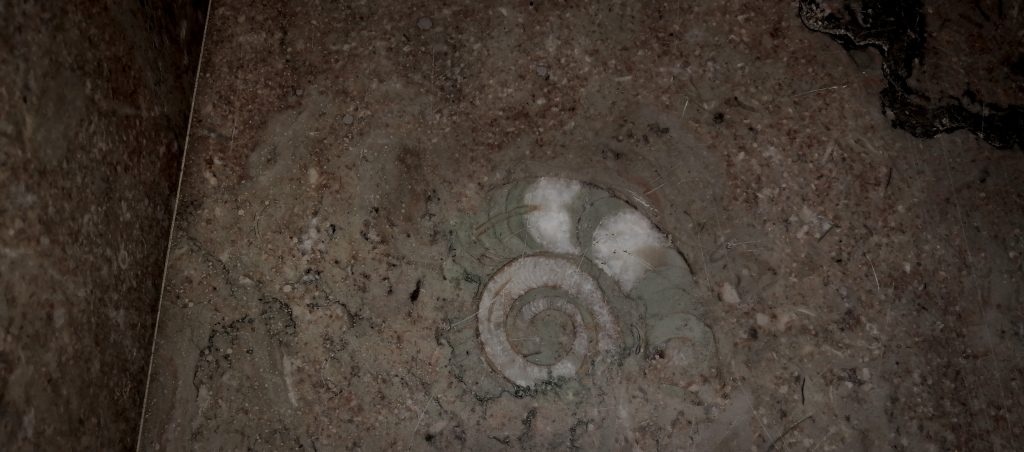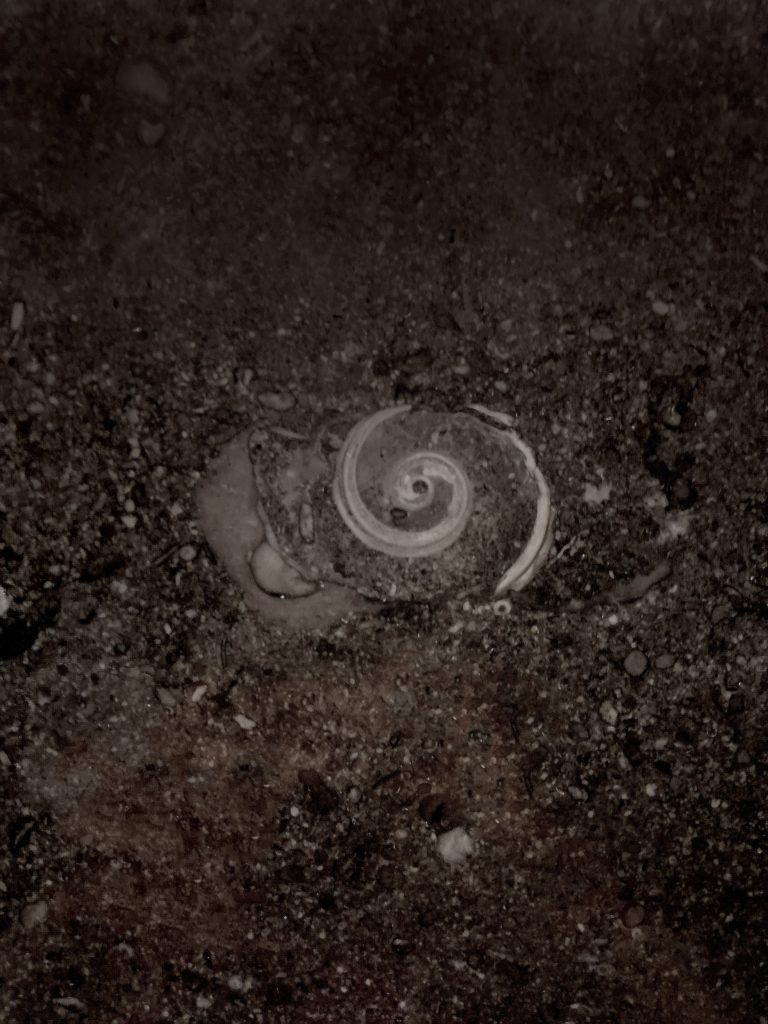 Cover photo: Exterior wall of the National Museum of the American Indian, bearing traces of burrowing organisms (trace fossils), possibly arthropods. Kasota Limestone of the Oneota Formation, Minnesota. Ordovician, ~ 450 million years ago.